Advanced Chiropractic Care Oakbrook Terrace

Traditional and Complementary Treatments
Are you suffering from chronic pain in Oakbrook Terrace? Our holistic healers use whatever method is most effective to relieve your ongoing pain at Cordoba Health Group. For some people, a chiropractic adjustment and several sessions of massage may be all it takes to feel like a new person. Others have more complex issues that require a combination of traditional and alternative therapies. Our chiropractors consult with the rest of our team to help establish a correct diagnosis and formulate a comprehensive and integrative treatment plan tailored specifically to your needs. For example, you may receive prescription medication for knee pain while undergoing physical therapy at the same time and have this followed up with chiropractic treatment or acupuncture session. While you're busy getting better, your dedicated advanced chiropractic team continually evaluates your treatment goals and progress. This ensures that you are able to eliminate pain as quickly as possible and embrace all that life has to offer.
---
From Hurried and Dismissive to Warm and Welcoming
You will notice that things are different at Cordoba Health the moment you walk through our doors. Our entire team is here to serve you and and treat you with the utmost care and compassion. Whether you are experiencing back or neck pain, shoulder pain, the after effects of whiplash, fibromyalgia symptoms, or any other pain or health issue, we offer a multitude of services to help you feel better. However, we're never satisfied with mere symptom relief. Our advanced chiropractic team desires to play a critical role in improving your overall quality of life and improve your level of function and performance.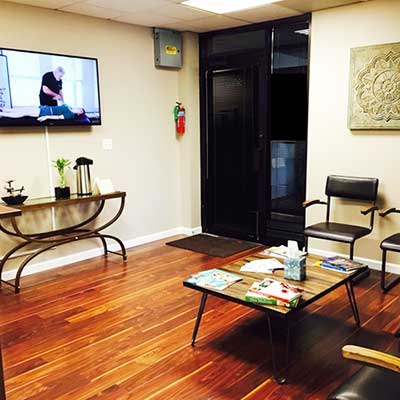 ---
Our Integrative Approach to Pain Management
As our patient, you have access to a group of dedicated health practitioners from the start. Our chiropractors, medical doctors, acupuncturists, and massage therapists collaborate with one another in order to provide you with a comprehensive and individualized treatment plan. You don't have to schedule separate appointments and take up valuable time driving from one provider to another when everything is right here under one roof. Our staff of professional medical personnel is available to treat any condition related to bone, joint, muscle, or nerve pain.

OFFICE HOURS
---
Monday
9:30am - 5:00pm
---
Tuesday
9:30am - 1:00pm
3:00pm - 7:30pm
---
Wednesday
Closed
---
Thursday
9:30am - 5:00pm
---
Friday
9:30am - 12:00pm
---
Saturday
9:30am - 3:00pm